MISSION OF THE COMPANY
Our mission is a compass on the way to a stable company in which our customers and employees are satisfied.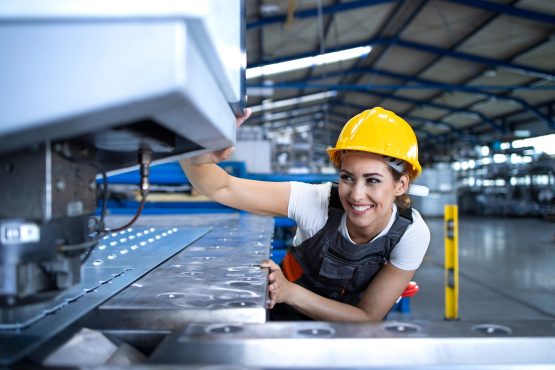 WE CREATE A COMFORTABLE ENVIRONMENT
FOR THE IMPROVEMENT OF PEOPLE'S LIVES
The mission of our company Technov, s.r.o., has been the realization of complex deliveries of air duct components and other products from sheet metal and noble metals, providing professional advice and services.
For achieving the maximum satisfaction of not only Slovak but also foreign business partners our company has set goals and visions, of which gradual fulfillment has put company Technov, s.r.o. among important and competitive companies in the domestic and other European markets.
Important aspects in achieving our visions:
paying close attention to world-class quality, quality certification in Slovak and other international markets
expansion of product types, and product portfolio to respond flexibly to market requirements
creating great market strategies
pro-customer behavior with a professional approach
effort to get closer to customers, stabilize their current structure, and at the same intensively establish cooperation with new business partners
modernization of the company – principle implementation of new technologies and expanding the technological base, vehicle fleet, production, and warehouse spaces
targeted increase of professionality and expert level of employees
rationalization and progressiveness of all activities to increase effectiveness and flexibility
In 2009 the company moved into the newly built plant in the industrial park of village Rumanová to expand our services and improve processes and products. This step is a big milestone in history that ensures bigger market stability and a wider area of ​​operation.
OPENNESS
CREATIVITY
Reliability
Proactivity
SKILL
OPENNESS
We create a climate of openness and honesty
With co-workers and customers, we communicate honestly and openly. We are friendly and accommodating and always try to find a compromise. Our endeavor is not to talk about why something can't be done but to find a way to playfully solve a seemingly intractable problem.
CREATIVITY
We open doors to good ideas
We use the potential of our spatial, technological and personnel capacities to the fullest. Therefore, our effort is to bring creative ideas to customers and look for solutions even where others have not found them.
Reliability
We do not make promises to the wind
We are a reliable air conditioning manufacturer. We always try to fulfill the wishes of our customers and we want to keep what we promise. We value the trust that customers place in us and we do everything to provide quality products, innovative solutions, fast delivery and perfect service that exceeds their expectations.
Proactivity
We breathe for constant progress
We respond actively and are open to new challenges. We constantly follow trends and would like to implement them into practice. We try to inspire and be inspirational. We are constantly learning because we know that valuable knowledge and experience increase our credibility and enable continuous growth.
SKILL
Skill propels us forward
We are innovative and we can design various technological solutions. However, we are not afraid to roll up our sleeves and turn drawings into reality. Craftsmanship has a long history here and combined with the latest technologies makes us a competition-worthy player with international ambitions and potential.